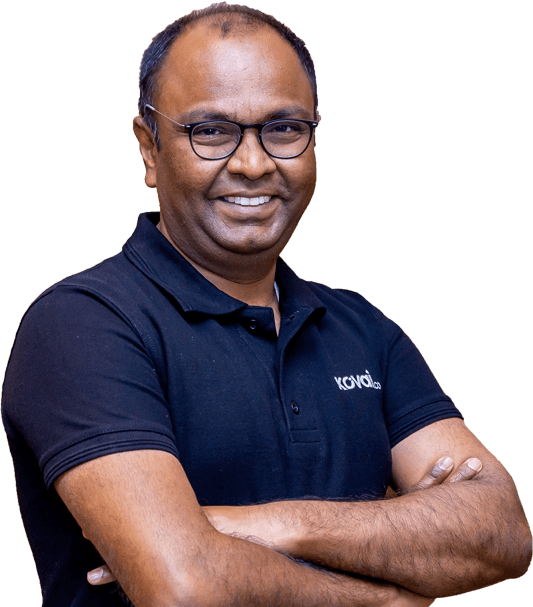 Document360 is one of Kovai.co's flagship products. Kovai is dedicated to building great and scalable SaaS products. Saravana Kumar, the founder, built a large and growing company and was looking for new ways of delighting their customers.
Challenge
As the team at Kovai.co was building a new product called Document360, they were getting a lot of engagement and ideas from their existing user base. This is‌ a good problem to have. But, it's still a challenge. The team couldn't keep up with the requests, process them quickly enough, and find the best ideas.
There were a lot of feature requests coming from sales and customer success. Document360 team started managing them with Excel – they would manually input each feature request and color code them. It worked…until it didn't.
"It's OK when you have 50 customers. But, when we started to see phenomenal growth, the number of feature requests dramatically increased too. We couldn't manage it anymore. What's more, we couldn't keep our users updated. Looking for each feature request and its author in CRM was just too cumbersome."
Overall, they faced two major problems:
Identifying similar feature requests
Notifying users when the feature they requested is shipped
Solution
Their team evaluated many tools before they landed on Canny.
"Canny came out on top for two reasons: it's very simple to use, and our users love it."
Saravana and his team commented that Canny's interface looked familiar from the very first time they logged in.
"I don't think you can build a product as intuitive as Canny."
The Document360 team also uses Canny internally – to build their product roadmap out of winning feature requests.
"We also love the analytics inside of Canny. We can see which posts are popular and trending, and we use that data to prioritize feature requests. We categorize ideas into "feature requests", "bugs", "feature enhancements", and so on. Another thing that's much easier in Canny!"
Canny helps Kovai stay true to its values. One of them is being customer-obsessed.
"We read every comment and request, we communicate with our users, and they notice it."
Canny's ability to integrate Microsoft Teams is another important aspect for Kovai's team. They track new requests in Teams and connect them to Microsoft Power BI where product managers analyze the trends.
"We're a data-driven company, and Canny helps us make smart decisions."
Results
Another of Kovai's cultural values is honesty. Canny helps the organization deliver on that promise. Their users can see that the team listens, takes user feedback to heart, and actually builds what they ask for.
"Our Canny roadmap is public, so the whole world can see what we're building. We believe that it adds credibility and instills trust."
Their customer satisfaction has gone up since they implemented Canny. What's more, ‌ customers view the company as transparent, and many choose their software because of that. So, Canny indirectly helps Document360 win new business!
Because the roadmap is public, users can also see how quickly each comment is addressed and how long each feature's development takes. This makes the team accountable and also helps sales.
Kovai.co also uses internal boards within Canny. That's where the team brainstorms and discusses different ideas. It's very convenient to have all of their ideas in one place.
Finally, Canny saves Document360 a lot of time. Instead of trying to manage all their feedback in a spreadsheet, the team can now automate most of their feedback management in Canny.
We're happy to support businesses like Kovai and can't wait to see what's next for them.
If you'd also like to increase productivity, delight your customers, and win new business, check out Canny!
Document360 is a SaaS platform that helps create a self-service knowledge base for enterprise and software projects.
document360.com