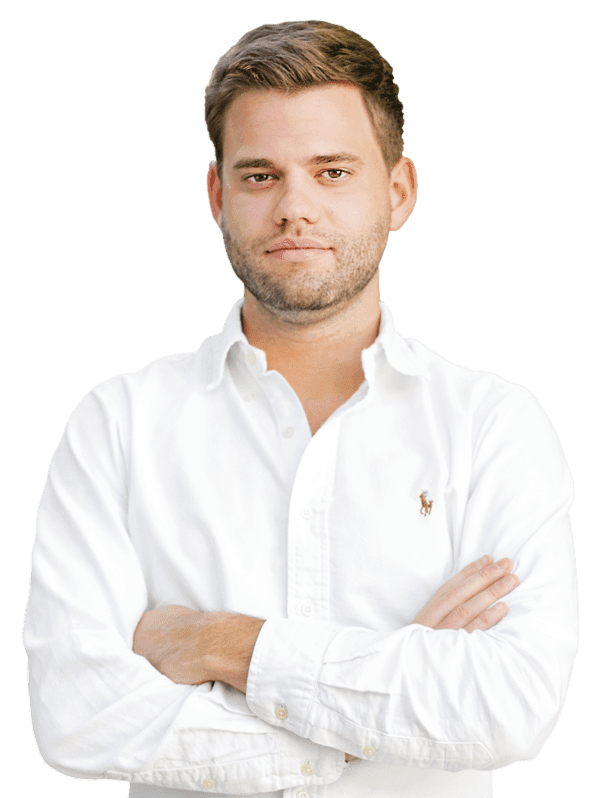 The project management software space is notoriously crowded. Amongst big players like Jira and Asana, ClickUp, who launched just over a year ago, is breaking through. Now with over 35,000 teams using ClickUp, they're just getting started.
They're standing out by being hyper focused on creating an amazing user experience.
"To create a great product, there has to be continuous flow of communication and collaboration between product, operations, and customer success."
Challenge
ClickUp's rapid growth presented challenges in handling inquiries from customers. Their existing solution was very manual and demanding of their customer success team.
The product team needs to prioritize a large volume of feedback.
The customer success team needs to continue the feedback loop. Interacting with users creates a sense of collaboration.
Their users need a simple, effortless way to voice their feedback.
Solution
The ClickUp team implemented Canny directly into their core product. When their users have feedback to give, Canny is only a click away.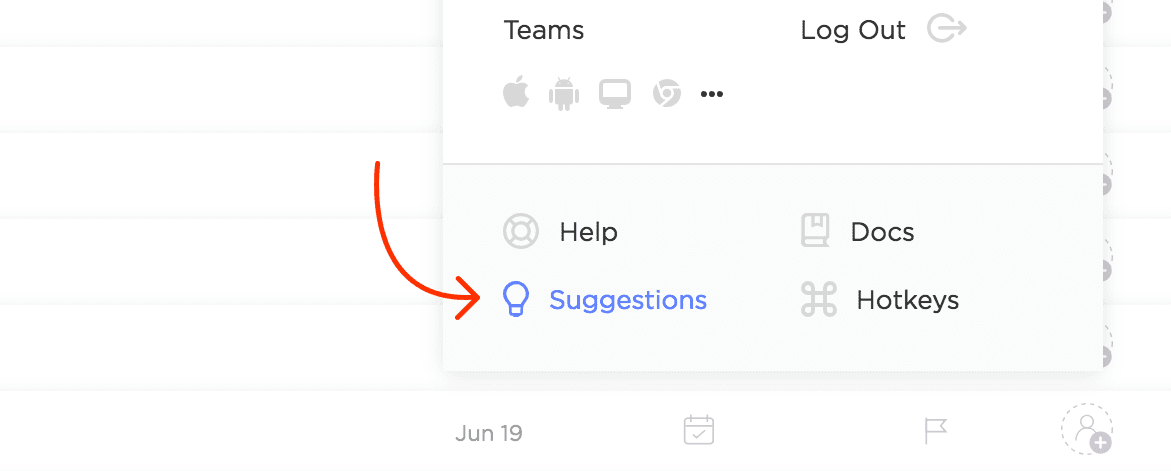 "Getting Canny set up couldn't have been easier. We started with a blank canvas and allowed our users to paint the rest."
Their main boards include "feature requests" and "integrations". All feedback gets tracked in Canny. Whether it came in directly, via email, or via Intercom.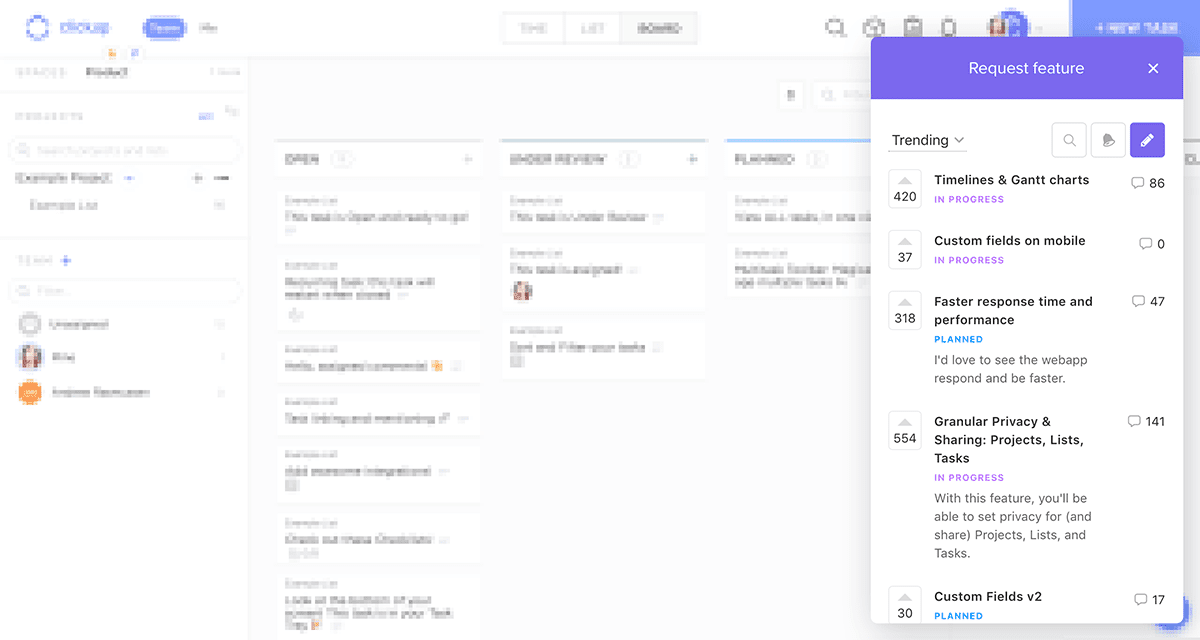 The ClickUp team loves being able to add a vote on behalf of a user directly from an Intercom conversation. It's a great way to keep users informed.
Results
Less than a year in, over 3,500 ClickUp users have given feedback over 30,000 times.
"Canny intrinsically provides us with a way of connecting and communicating with the people that matter most to our product."
It removes bottlenecks and inefficiencies across several teams:
Product
Zeb and the product team have managed to get unprecedented insight into the product they're building. Listening to their users has enabled them to improve the overall user experience—from creating and improving features to creating better user onboarding.
"Canny removes our need for user testing entirely, which is something I didn't really anticipate."
Zeb frequently follows up to get additional insight on a requested feature. Instead of sending all users a generic survey, he can ask a specific question to a very targeted set of users—everyone who expressed interest in a feature.

Customer Success
Zeb estimates that at least ~10% of support inquiries are related to feedback requests. One of their concerns was that Canny would be another thing to manage. However, they've found that, with Canny, they spend less effort managing feedback than they used to.
"The magic really happens when we can interact one-to-many with Canny. The feedback platform has been a life changer for customer success."

ClickUp Users
It's still rare to see a product team open up to their users and ClickUp users have noticed. ClickUp has built a very active community in Canny and while it's still a small subset of overall users, it's generally the segment that matters most. Users feel like their feedback actually gets taken seriously—because it does!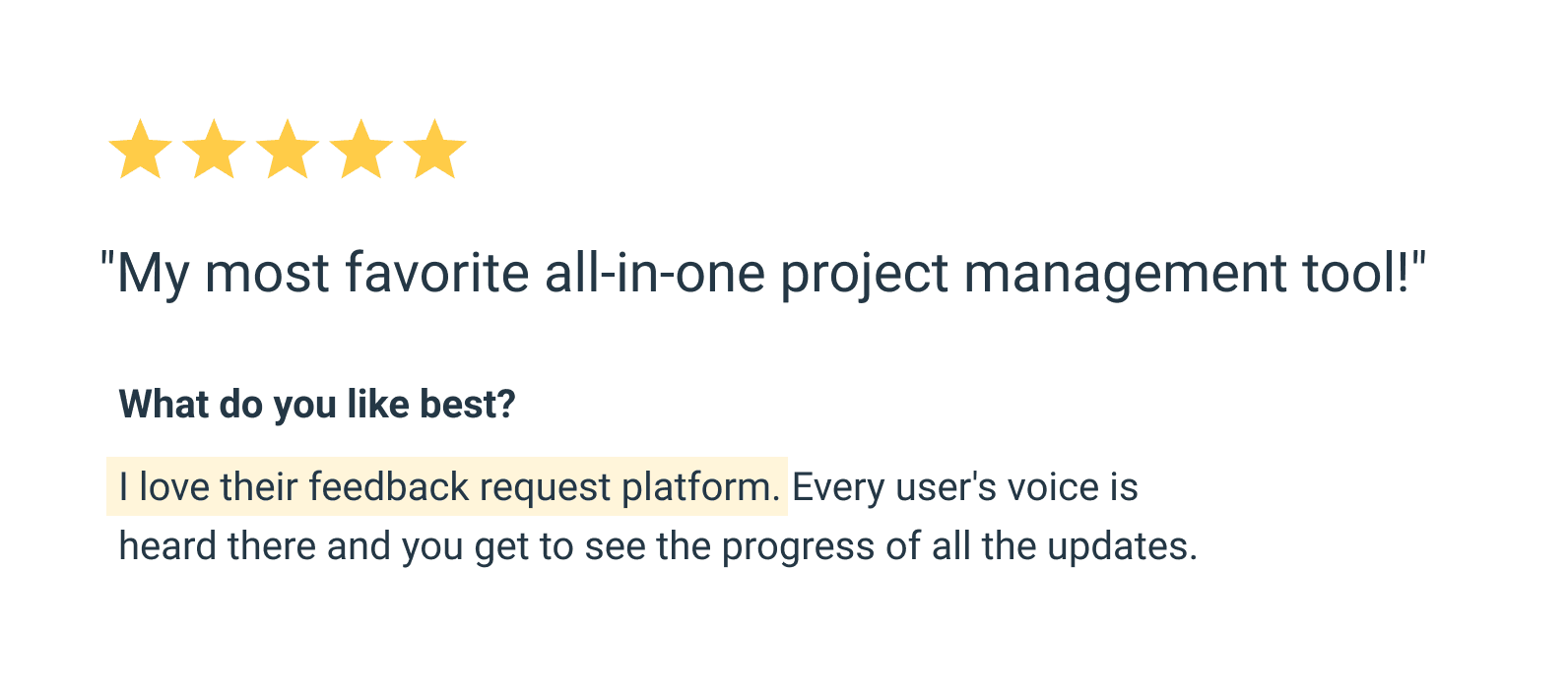 "They LOVE it!"
ClickUp is a productivity platform that provides a fundamentally new way to work. Fully customizable, ClickUp works for every type of team, so all teams can use the same app to plan, organize, and collaborate.
clickup.com
Location
San Francisco, CA