Canny features
Everything you need to navigate the customer feedback loop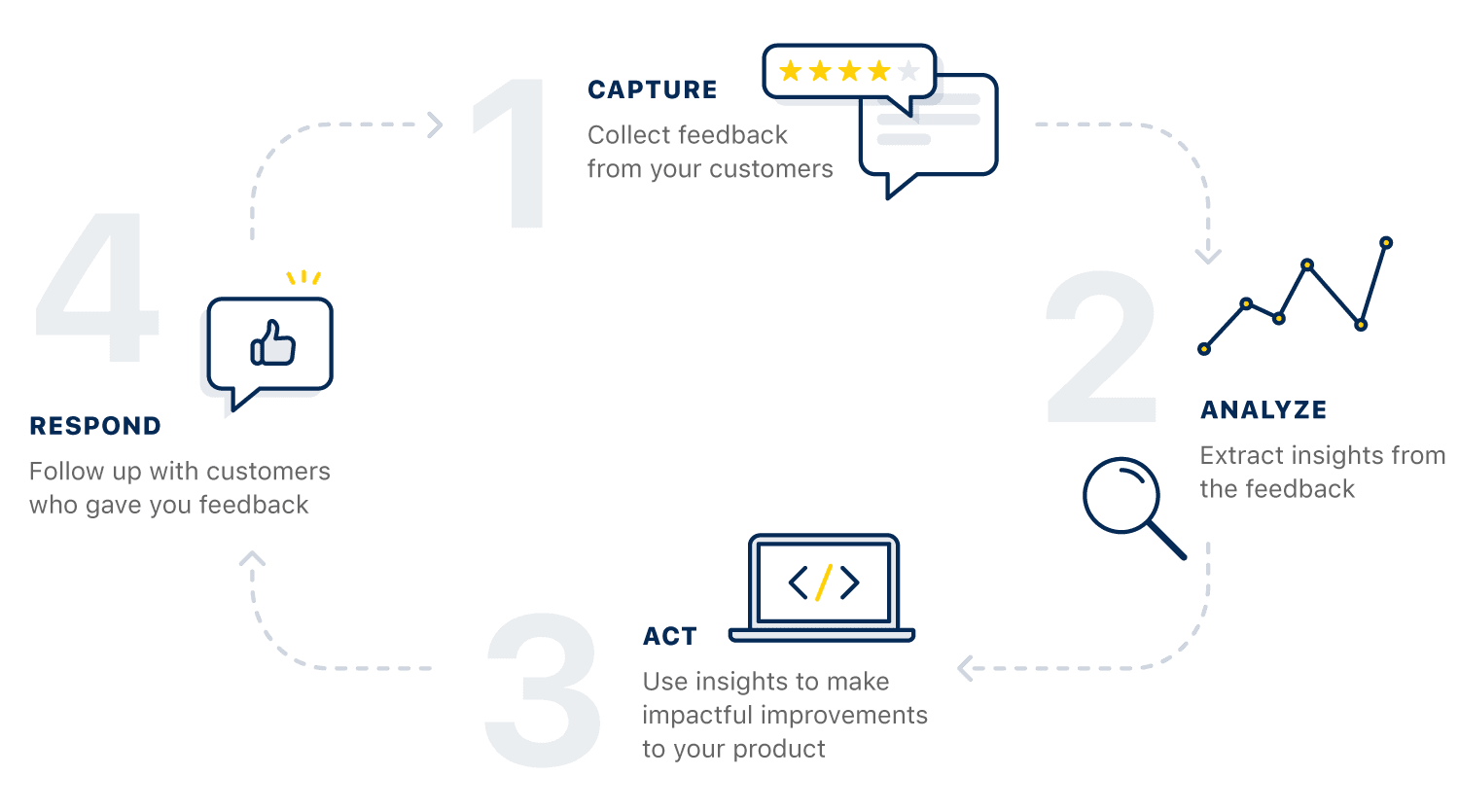 Feedback
Capture insights from your customers and teammates in one organized place.
Read more

Identify Users
Automatically tie feedback to your existing user accounts
Board Privacy
Choose different privacy options to limit access to your boards
Vote on Behalf
Track feedback manually by adding a customer to a post
Internal Comments
Discuss ideas privately with your team while keeping everything in context
Pinned Comments
Make sure important responses are seen at the top
Customizations
Feel at home with your logo, brand colors, and prompts
Markdown
Easily format posts and comments with rich text for readability
Analyze
Sort and filter feedback data to inform your product decisions.
Read more

User Segmentation
Filter feedback to user groups you care about e.g. paying customers
Tags & Categories
Add deeper levels of organization to your posts
Segment Voters
Understand which user segments are voting on posts
Sort by MRR Impact
Keep track of the amount of revenue a feature impacts
Prioritize & Roadmap
Organize features by priority and communicate what your team is working on.
Read more

Prioritization
Score and rank features so you're building the most impactful things
Roadmapping
Create public or private roadmaps and keep everyone on the same page
Status Updates
Close the feedback loop with status updates sent via email
Date Estimates
Set expectations better with an estimation on when the feature will be available
Changelog
Announce product updates to engage people with your newest features.
Read more

Widget
Embed updates directly into your product to boost awareness and engagement
Schedule Releases
Coordinate updates to go out with other marketing efforts
Markdown
Easily format entries with rich text and inline images for readability
Labels
Enable filtering down to specific areas in your product
Build better products with a dedicated customer feedback tool