Did you know that generative AI (artificial intelligence) first appeared in the 1960s (in chatbots)? Turns out AI isn't that new after all! But the time to take advantage of it is definitely now.
By this point, you've seen ChatGPT and how it can streamline your everyday product management tasks. But does it all stop here?
Definitely not!
AI's projected to continue growing. It's valued at nearly 100 billion USD and is expected to grow 20x by 2030 – up to almost two trillion USD (Statista).
But what led to this massive and rapid growth?
Why AI and why now?
In 2022 the whole world woke up to ChatGPT 3.0. The possibilities of generative artificial intelligence suddenly became endless and very accessible.
But what exactly happened?
We now have more data than ever. And everyone needs a way to manage it. AI not only manages it, but also uses data to learn and evolve.
We finally got enough computational power to power AI.
Open source building became prevalent, and progress started happening even faster.
Robots proved themselves: they beat humans at chess and Go, "drive" cars, give medical diagnoses, and create text.
New deep learning algorithms led to breakthroughs in image and speech recognition.
More and more investors boosted the industry.
Now, many of us can't imagine living and working without AI.
Automation saves us time on tedious tasks. We get more efficient and productive. At the same time, AI also gets more efficient and intelligent. Machine learning helps AI get smarter every second.
Generative AI is the latest development and a big buzzword right now. It produces human-like content: text, images, videos, music, and more.
The question on everyone's mind is – will AI replace me as a PM? Here's what Rachel Wynn, a fellow product expert, thinks.
"Artificial intelligence tools will help great product managers work better. They are a catalyst for product managers to uplevel their skills and focus on work that AI can't do. This is good news for everyone. If product managers are worried about AI taking over their jobs, they should learn to use AI while further developing the skills."

Rachel Wynn, Founder & Coach at Wynn Product Consulting
So let's not fear technological progress – let's embrace it!
Top AI tools for product managers
Let's explore some of the best AI tools for product managers. You might've heard of some of these, but we hope you also discover some new ones.
Note #1: we're breaking these tools down by category. Some of them blur the lines between those categories though.
Note #2: this is not a comprehensive list of all AI tools. These are the top tools we either use or find fascinating at Canny. Want to add a tool to this list? Shoot us a message!
Let's jump in!
Text-based AI tools
ChatGPT
ChatGPT, a chatbot by OpenAI, is, of course, at the top of the list. Many SaaS tools are using ChatGPT to power their AI components. And for a very good reason – ChatGPT is crushing it!
This generative AI tool needs little explanation. You can have human-like conversations with it and get all sorts of text:
Research
Text editing and rewrites
Code fixes
Text generation
Code generation
Text summary
And more
ChatGPT-4 now connects to various plugins that can process text – from webpages and PDFs.
These plugins can also generate memes, diagrams, and more.
Overall, ChatGPT-4 has moved way beyond simple text generation.

Product managers have successfully used ChatGPT to:
Prioritize ideas
Manage data
Create launch plans
+ more
We've covered seven different use cases from top product managers here – check it out for more ideas and prompts!
Google Bard
Bard is Google AI's response to ChatGPT. In Google's words, it's "a conversational generative artificial intelligence chatbot." So it's more than just an AI writing tool.
Bard can:
Answer various questions: open-ended, challenging, and unusual
Write scripts, poems, emails, and letters
Compose music
Translate languages
Solve math problems
Code
Product managers can use Bard to:
Quickly learn about new developments in the industry
Gather competitive intel
Analyze images
Write support documentation
Summarize articles
Create project plans
Generate code
Brainstorm ideas
Communicate with the team and customers
Prioritize ideas
Analyze feedback
Alisha Outridge is the Chief Technology & Product Officer at TuneCore. She is one of the early adopters of Google Bard and other AI tools for product management.
Missive
Missive is a team inbox that you can use for internal and external communications. It streamlines email, SMS, and social media messages into a unified inbox.
This tool helps product managers in many ways.
"Missive also provides a platform for real-time interaction with clients and team members. Everyone can stay on the same page: customer support & customer success, PMs, developers, etc."

Philippe Lehoux, CEO at Missive
Missive's AI integration can really boost productivity. You get the full power of the GPT-4 prompt at your fingertips. It lets you:
Summarize and extract essential points from customer emails
Write replies to customer questions
Fix your grammar mistakes or typos
Streamline the most tedious part of your job
Excel at the most exciting and important aspects
Missive and Canny have been long-standing partners, and we're excited to see them doing so well with AI.
Recruitee
Recruitee helps automate recruitment tasks. Using OpenAI's natural language processing (NLP), it can now:
Draft engaging and easy-to-read job descriptions
Create copy for career site/section of the site
Put together email templates for candidates
This helps product managers involved in hiring and expanding their teams.
Notion
Notion is all about smarter document organization. So it's only natural that they rely on AI to improve their tool.
Now Notion AI can help product managers:
Summarize any text (like meeting notes)
Analyze text and instantly generate action items
Fix spelling and grammar
Translate
Edit voice and tone
Explain, expand, or shorten any text
Help you get started or move past writer's block
tl;dv
tl;dv is a meeting recorder that transcribes and summarizes your calls. It's useful for calls with customers, prospects, and your team.
Within seconds after the call, you receive a full recording, transcript, and AI summary of your meeting. It also automatically logs action items in your favorite productivity tool.
"I've enjoyed using call recording tools for customer calls. Tools like tl;dv help synthesize information from customer calls. I like using these AI summaries alongside my notes. The latter focus on non-verbal communication."

Rachel Wynn, Founder & Coach at Wynn Product Consulting
Instead of worrying about taking notes, PMs can focus on being present. tl;dv integrates with all popular video meeting tools. It also lets you create clips from video recordings.
"tl;dv empowers product managers to customize their AI summary output. For example, you can tag a conversation as a UX research interview or a sprint planning session. Our AI can automatically recognize and tag bug mentions or UX feedback and send it to your favorite tool (like Canny)."

Raphael Allstadt, co-founder and CEO of tl;dv
Design, image, and video generation
Descript
Descript helps you write, record, transcribe, edit, collaborate, and share videos and podcasts. Video creation often has many moving parts. Descript is centralizing them all in one place
It gets better. Descript released a new tool called Regenerate that brings audio editing to a new level.
"Say you recorded a customer interview, and now you're editing it. Most of the edits will sound good, but not all of them. Some cuts create a sudden change in the speaker's tone.

That's where Regenerate comes in.

Now you can just select the gap between the words and click Regenerate. It will grow new audio cells that make my edit sound seamless. No scarring, no unsightly growths."

Andrew Mason, CEO and founder of Descript
Descript is taking care of videos too. Descript's new Eye Contact effect basically rotates your eyeballs in their sockets. This way, you're always looking at the screen throughout your video. This is super useful when you're glancing at your notes or script while recording a video.

Overall, product managers can really showcase the benefits of their products. They can also take their user interview recordings to the next level.
DALL-E
DALL-E uses text-to-image models developed by OpenAI. It relies on deep learning methodologies to generate digital images from prompts. These prompts are called natural language descriptions.
With DALL-E, you can create any sort of image. Why would a product manager need that?
Ideate physical products
Create a brand identity
Generate product announcement visuals
Midjourney
Midjourney is a similar tool – it also generates images from prompts. But it focuses on "image manipulation and transformation. It offers various tools and filters to modify and stylize existing visuals." (Simplilearn)
Product managers need to do a lot of talking, convincing, and explaining. So why not use visuals to help?
"People are notoriously poor at reading text while listening to you talk about a topic. Instead, create imagery that matches the point you're making in your slide. Also, remove extra text and let your voice make the point."

Garrett Rysko, Group Product Manager at Stealth Startup, featured speaker at ProductSchool
Garrett's article on Medium illustrates how PMs can use Midjourney to create:
Visual prototypes
Buyer personas
Web and logo design
+ more
Figma
Figma is known and loved by many designers around the globe. Our design team at Canny uses Figma too!
Figma's AI additions are making the tool even more powerful. Figma acquired Diagram to bring more AI features like:
Ideas summary
Design recommendations
Production-ready code generation
Now, PMs can visualize their ideas so much faster and easier with Figma.
"In this new era of AI, the possibilities are endless. Not just for design, but across the entire product development process."

Noah Levin, VP of Product Design at Figma
"Figma has endless AI plugins to choose from. That allows us to focus more on designing at a high-level vs. spending time in individual pixels."

Sarah Hum, co-founder, designer & product manager at Canny
Tome
Tome lets you communicate and get your ideas across with ease. People have called it "the PowerPoint killer". This tool helps you create stunning yet simple presentations. Our design and product teams at Canny love it!
Tome's AI tools help product managers:

Move past the writers'/designers' block
Rapidly generate images, text, variations, and outlines
Build on what you love until you achieve your vision
"Tome isn't a deck, or a doc, or a splash page. It's built for the way we communicate today: a fluid, multimedia canvas that lives on the web and looks great on any screen. Consider Tome your AI thought partner."

Henri Liriani, co-founder and CPO at Tome
Canva
Canva is a beloved tool for many designers and marketers. Since its inception, Canva has evolved to be a very easy to use tool that saves a lot of time. Most people need to quickly create some visuals, and Canva has simplified that process.
Now, Canva's testing and adding AI components, too. Gabriela Otero, Content Specialist at Canva, commented on Canva's AI.
"Magic design can create designs in seconds based on a written prompt from a user. And Canva's AI image generator does exactly what you expect it to – it creates custom images. There's more to come as well!"

Gabriela Otero, Content Specialist at Canva
Canva is a bit similar to Figma. It lets PMs visualize their product ideas and better communicate with the team.
Flux.ai
Flux.ai is a very niche tool for PCB (printed circuit board) engineers. It's quite impressive as it is. Their AI addition, Copilot, is reducing the busy work involved in this process.
Flux Copilot is a conversational AI and LLM (large language model). It helps design and even wire components together. Basically, it can help hardware engineers build faster, smarter, and more creatively.
Here's how Copilot can help product managers:
Brainstorm solutions to kick off new projects or debug
Suggest and create connections on schematic
Answer contextual questions like the capabilities of a particular component
Data science and management
Kadoa
Kadoa uses AI to effortlessly extract, transform, and integrate complex data from sources like websites, PDFs, or CSVs.
"We're on a mission to eliminate the need for manual data processing work. That work is tedious, error-prone, and expensive."

Adrian Krebs, co-founder at Kadoa
The team at Kadoa noticed a common pain point very early on: extracting scattered and unstructured data from various sources. That process is both expensive and maintenance-heavy.
They came up with a solution. Kadoa uses AI to navigate, understand, and transform unstructured data from any source. The orchestrating AI agent chooses the best strategy for each task, such as where to go and what to extract. Their vision is to become the Zapier for data. They aim to provide the building blocks to solve any data processing problem.
Kadoa helps product managers specifically by enabling them to access and analyze data without coding or manual work. Popular use cases include:
Competitor monitoring
Market research
Lead generation
"One of the superpowers of AI models is not generating text or images. It's understanding and transforming unstructured data. So we'll see many use cases around unlocking the potential of unstructured data and workflow automation.

Adrian Krebs, co-founder at Kadoa
Today, billions of dollars are spent on manual data entry and data processing work. By automating these processes through AI, businesses can start growing with the help of data.
Operations
ClickUp
ClickUp is another tool we use daily at Canny. And their teams love Canny back!
Now it's even easier to work through projects in ClickUp. For example, product managers can use ClickUp AI to:
Summarize text
Suggest action items
Edit and format copy
Generate AI content ideas
Suggest feature names
Write surveys
Alltius.ai
Alltius.ai released an AI component called KNO. Its goal is to become your perfect AI assistant. This virtual assistant can help PMs:
Get faster and better answers than search engines
Provide better responses than traditional chatbots
Reply to users across all channels
"I am amazed at how many things KNO can do well without explicit training. In fact, we are so knee-deep into generative AI tools that almost every part of our business uses some aspect of it. From forming the bedrock of our core learning platform, writing code, and all the way to creating marketing campaigns – it's all AI."

Vibs Abhishek, co-founder and CEO at Alltius.ai
Peak.ai
Peak is the AI platform that optimizes product inventory, pricing, and customer personalization. With Peak, you don't need to spend valuable time on mundane operational tasks.
Peak has always had AI at its core. It's less flashy than generative AI that's stealing all the headlines right now. But, for some businesses, this type of "boring" AI is more valuable.
Product managers can ultimately create better physical products with the help of Peak AI.
Kindly.ai
Kindly.ai helps your support and sales teams delight your customers. You can improve your customer communications with Kindly through:
Virtual shopping assistant
AI chatbot
Conversion optimization tools
These are all powered by advanced machine learning algorithms that enhance user experience.
For product managers: this chatbot can uncover:
Customer feedback
Feature requests
Bug reports
Ideas
+ more
Automating the chatbot experience can make idea management a lot easier.
Customer insights
Segment (by Twilio)
When it comes to customer engagement, the "intelligence" part of AI gets trained on customer data. So it's imperative to have clean, accurate, and usable data.
Twilio acquired Segment and built their AI component to help users do more with their data.
Twilio's CustomerAI combines the power of LLMs with rich customer data. This helps product managers engage with their customers better.
Twilio and Segment users can now:
Get deeper insights about their customers
Optimize marketing campaigns
Personalize customer communications
The last point is significant because "92% of businesses today use AI-driven personalization to drive growth."
Understanding customer needs and pain points better leads to building more tailored products. That's what Segment can do for product managers.
Amplitude
Amplitude is an AI-powered tool that has been using AI technology for a while now. Their features like recommendation engine and product monitoring are proof of that.
Both of these features preceded the AI hype of 2022. Product experts have been relying on Amplitude Recommend since 2021. And Amplitude Insight came out to help PMs monitor their product performance, usage, adoption rates, and their KPIs.
Since then, Amplitude has added even more to their AI toolkit.
"We've identified the two biggest blockers for product managers:

Having high quality data
Being able to translate a question into the analysis."

Jeffrey Wang, co-founder & chief architect at Amplitude Analytics
To help with those challenges, Amplitude built these new AI tools.
Here are some of the newer AI tools Amplitude's added:
Data Assistant – helps to measure and qualify data
Ask Amplitude – build the bridge between business questions and insights
Amplitude Experiment – identifies the hypothesis, designs the experiment, builds the variants, deploys the changes, and assesses the results
"All of these AI tools exist primarily to empower product managers. They can ask and answer their own questions about their users. We want PMs to be able to run experiments without needing a data scientist by their side at each step. Our ultimate goal is to bring the best practices of building great products to every PM at every company."

Jeffrey Wang, co-founder & chief architect at Amplitude Analytics
The future of AI for product management
One thing's for certain: AI is here to stay.
"AI will soon be everywhere: in both software and hardware products. It will help humans become even more efficient. Some jobs will be lost, and some new will spawn."

Gjermund Norderhaug, Head of Product at Kindly
Most product experts agree that AI can help you manage products better.
"AI will augment the product managers' tedious manual work more and more. Cleaning nasty backlogs, writing PRDs, or taking meeting notes will become a thing of the past. This will help them spend more time speaking to customers, deeply understanding their needs, and providing creative solutions to their problems."

Raphael Allstadt, co-founder and CEO of tl;dv
Choosing your AI tools can get complicated with so many different options, though.
"Every organization needs to be selective when choosing AI tools. Simply adding AI won't solve problems. There is no "one size fits all" for product organizations."

Rachel Wynn, Founder & Coach at Wynn Product Consulting
We hope that this list has been helpful!
Remember: AI isn't here to take away your job. Instead, it can help you become a more efficient product manager.
"AI will support rather than replace, complementing and augmenting how you work."

Benjamin Humphrey, CEO and co-founder at Dovetail
If you want to stay up to date on product management trends, sign up for our newsletter right here!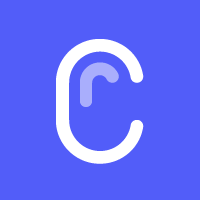 Canny
is a user feedback tool. We help software companies track feedback to build better products.