No matter your industry, you always need to keep learning. It's especially true in a space like product management. Technology and products change every second. AI is taking over. If you want to stay relevant and knowledgeable, you've gotta keep up.
There are many ways to continue your education. There are always schools, but they require lots of time and investment. Their material is also often outdated.
You can also check out online courses and other free resources out there – blogs, guides, ebooks, educational videos, etc. At Canny, we strive to help you stay updated on the latest product management trends. That's what this blog is all about!
One of the ways we enjoy learning is through podcasts. That's why we started our own! And there are many cool podcasts we draw inspiration from.
That's what we're going to talk about in this blog post. Keep reading to discover the best product management podcasts.
Why podcasts?
You could read articles, take courses, download ebooks, or go on social media. Why listen to product management podcasts? There are a few reasons.
Easy to digest
Podcasts are usually regular conversations. They're not overly technical, so it's easy for most people to understand.
Learn from the best in the industry for free
Most, if not all podcasts are free. And many great minds in product management share everything they know in their podcasts. Why not take advantage of that?
Get tried and proven methods
Many podcasts we mention here give you actionable tips and insights. You can implement them right away knowing that someone else has already tried and succeeded using these methods.
Multitask while listening
If you love multitasking, podcasts are made for you. You can walk, work out, clean the house, or do other mundane tasks while learning. That's what we do! What's not to love?
Learn the PM language
If you want to get an "in" with the product managers, you've got to speak their language. And there's no better way to learn it than listening to a product person. When you learn how they talk, you'll become one of them!
Let's explore our favorite product management podcasts.
Lenny's Podcast
Lenny's Podcast feels like you're listening to two friends talking. And very often, that's exactly what it is!
Lenny Rachitsky draws from his years of experience in product management at Airbnb. His guests, just like him, talk about working in large and established companies like Microsoft, Amazon, WeWork, and others. He also features guests from smaller companies.
We like Lenny's personal touch and unique stories. We also resonate with his humility – he's not afraid to admit that he doesn't have all the answers and talk about his struggles as a product owner.
Overall, Lenny's podcast is a valuable insight into product management. It offers fantastic career advice and actionable tips from top minds in product.
Lenny's podcast gets lots of love on social media – see a few examples below.
"Lenny's Podcast has amazing guests (like PMs from Airtable, Asana, Airbnb, Instacart). The discussions are interesting and well-edited without being rambling."

Laura Campbell
Lenny's podcast is the only one on our list that features a person's name. What a cool way of capitalizing on your personal brand!
Get ready to dedicate some time to these podcasts – they are lengthy (60+ minutes).
The Product Podcast
The Product Podcast is created by Product School – an excellent resource for new and experienced product managers alike. It uses a variety of formats:
Interviews
Panel discussions
1:1 conversations
Day in the life episodes
Conference recaps
Webinar recordings
And more
New product managers will find lots of value here – it features excellent interview and career advice.
Product professionals with experience can get an insight into the future of product management, various approaches, frameworks, and more.
The Product Podcast attracts brilliant PMs from companies like the NY Times, AmEx, LinkedIn, and more.
Here's what people say about this podcast:
"It's a great resource on different facets of product management from accomplished product leaders."
The episodes vary in length – from short 15-minute chats to 40+ minutes discussions.
Product Hunt Radio
This podcast has not one but two hosts – Ryan Hoover and Abadesi Osunsade. So this podcast is almost a talk show.
Ryan Hoover is the founder of Product Hunt (hence the name), so his dedication to finding and spotlighting awesome products is evident.
Abadesi Osunsade is another great product expert and educator. She also spent some time at Product Hunt before becoming a trusted advisor for many reputable companies. There's a common thread across Abadesi's career – her focus on education.
These attributes make Ryan and Abadesi exceptional podcast hosts. And it shows. Their episodes feature discussions about various product management topics:
Raising capital
Designing and selling great products
Hiring top talent
Pivoting and progressing your career in product management
And a lot more
Each episode is about 45 minutes long.
Product Chats
We can't leave out our own podcast, can we?
Product Chats dives deep into various aspects of product management. From just starting as a PM to leading large teams in established organizations – we've got it all.
Product Chats features product professionals from G2, Sephora, Help Scout, and others. They all share their journey in product management and advice for aspiring product leaders.
Here's a preview of one of our podcasts.
This podcast's episodes are a bit shorter – 20-30 minutes each.
Masters of Scale
This podcast is hosted by Reid Hoffman – LinkedIn co-founder, Greylock partner, and a Silicon Valley investor. His impressive career in product includes Apple, Paypal, Zynga, Airbnb, OpenAI, Microsoft, and more (as if this wasn't enough!).
"Each episode proves an unconventional theory about how businesses scale, with guests sharing their stories of entrepreneurship, leadership, product strategy, management, and fundraising."

Reid Hoffman
The podcast also shakes up the typical interview format. Bob Safian (former editor in chief of Fast Company) leads the "Rapid Response" section. It focuses on crisis response, rebuilding, diversity & inclusion, leadership change, and much more.
Each episode is between 20 and 40 minutes long.
How I Built This
How I Built This is hosted by National Public Radio's (NPR) famous radio host and journalist Guy Raz.
Guy's background in journalism makes him an outstanding host. Listeners note Guy that he asks tough questions, making the podcast particularly interesting.
"In each episode, founders reveal deep, intimate moments of doubt and failure and share insights on their eventual success."

Guy Raz
This podcast features prominent founders from Headspace, Spanx, and Discord. How I Built This invites not only PMs, so you get a slightly different and well-rounded angle on product development.
"How I Built This is more narrative-based – it focuses less on the technicalities of products. I particularly liked great interviews with the founders of Discord and Headspace."

Reddit user
Prepare to spend 30-80 minutes on each episode.
100 PM
If you're looking for a more technical product management podcast, this one's for you.
100 PM features interviews with one hundred active product managers – from startups to enterprises and everything in between.
The podcast aims to be the web's largest single free resource for product management topics. It has tons of great discussions about business, technology, and design.
The host, Suzanne Abate, is a prominent investor and educator in product management.
100 PM also features case studies and various product management models you can adopt.
Note: this podcast has been on hold for a while. The content is evergreen though, so you can still get a lot of value from it!
One Knight in Product
Despite being one of the younger podcasts about product management, One Knight in Product has gained traction.
This podcast features conversations with product managers, product leaders, product marketers, UX professionals, and anyone involved in product management and delivery.
Jason Knight, the podcast's creator, loves outstanding products. He also enjoys telling the world about them. It's evident from his podcast, Medium articles, and social media presence.
Each episode is 40-50 minutes long.
Rocketship FM
This podcast has been featured in Forbes, Huffington Post, Inc, and Entrepreneur. It touches on topics like:
Entrepreneurship
Product management
Tech
Growth
Sales
Funding
And more
Michael Sacca, designer, entrepreneur, and CEO at Gigantic, and Mike Belsito, co-founder of Product Collective, host this podcast.
Product Collective is another valuable resource for PMs you should definitely check out.
If you're looking for a tech and business podcast that covers a wide range of trending topics, check out Rocketship FM. You'll learn about product management but also about the tech industry overall.
Each episode is around 30 minutes long.
Product Thinking
Last but not least, we'd like to highlight Product Thinking from Melissa Perri.
Melissa is well known in the industry. Her engaging social media presence attracts many product managers every day. No wonder her podcast is such a hit!
"It's not just about training the product managers who work alongside developers daily to build a better product. It's about taking a step back, approaching the systems within organizations, and leveling up product leadership to improve these systems."

Melissa Perri
What stands out about Product Thinking is its actionable advice that PMs can apply right away.
Melissa is also the Founder & Lead Instructor at the Product Institute. She shares a lot about that initiative on the podcast too.
The length of each episode varies from 15 to 60 minutes.
20VC
The Twenty Minute VC (20VC) interviews the world's leading venture capitalists. 20 VC provides insights into the venture capital space and the journeys of successful founders.
Some of the guests include Sequoia's Doug Leone and Benchmark's Bill Gurley.
The podcast is broken down into categories:
20VC fund
20 growth
20 sales
20 product
The podcast also features notable founders such as Spotify's Daniel Ek, LinkedIn's Reid Hoffman, and Snowflake's Frank Slootman.
Listeners praise Harry Stebbings, the host, for his engaging questions and the ability to extract valuable insights from his guests.
"Harry is terrific. The content is interesting and he doesn't waste time. Love 20vc."

YossiLevi12
"The content is interesting, and the guest lineup is great. Harry has engaging questions for his guests, and I've learned a lot. This podcast is a must-listen for anyone interested in early-stage investing."

Harry Campbell
Each episode is about 45-60 minutes long.
BUILD with Blake Bartlett
BUILD with Blake Bartlett focuses on the three key ingredients required to build a software startup: people, product, and growth. It features conversations between venture capitalist Blake Bartlett and some of the most intelligent individuals in the software industry.
OpenView produces the podcast. It's a venture capital firm that has invested in companies like Datadog, Expensify, and Calendly.
Some fans call this podcast underrated and appreciate insights from many CEOs of product-led growth (PLG) companies.
This podcast is great for busy PMs – some episodes are only 2-3 minutes long. More in-depth conversations are about 30 minutes long.
The Product Manager Podcast
This podcast has two hosts: Michael Luchen, director of product at float.com, and Hannah Clark, editor of The Product Manager. The show offers a comprehensive view of product from various perspectives. It features candid and actionable insights that can guide listeners through every stage of the product life cycle.
Each episode is 20-30 minutes long.
Why spend time on podcasts?
Are you still wondering if podcasts are worth your time? First, try listening to a few. Maybe you'll love the format so much that you won't need any more convincing.
Overall, you need to stay curious to continue growing. No matter where you are in your PM career, it's essential to never stop learning.
After all, the investment in yourself is one of the most valuable ones out there. Nobody can take away your knowledge! We hope that you've enjoyed these recommendations. If you'd like us to mention your podcast, give us a shout!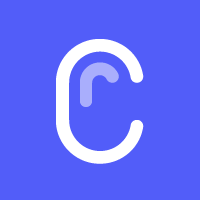 Canny
is a user feedback tool. We help software companies track feedback to build better products.